Let there be light. IPairc's Market Street and Coach Station car parks have recently received a full-scale LED lighting upgrade and overhaul from UrbanVolt. This lighting upgrade is just the latest phase of continuing upgrades across our different sites. 
The latest in LED lighting technology means improved visibility throughout our car parks, increased safety and security and, vastly improved customer experience. The brighter and sharper LED lights complement the state-of-the-art HD CCTV already in place resulting in reassurance for our customers, staff and business vendors. Both car parks are monitored 24 hours a day, seven days a week.  
Light emitting diodes are extremely energy efficient lasting up to 60,000 hours longer than standard incandescent and fluorescent bulbs. LED's also consume up to 90% less energy than standard bulbs, meaning they are more sustainable for the environment and, despite their small physical size, are far more rugged and durable than their predecessors. Put simply, LED lights save money, last longer, are good for the environment and, are much brighter than their counterparts.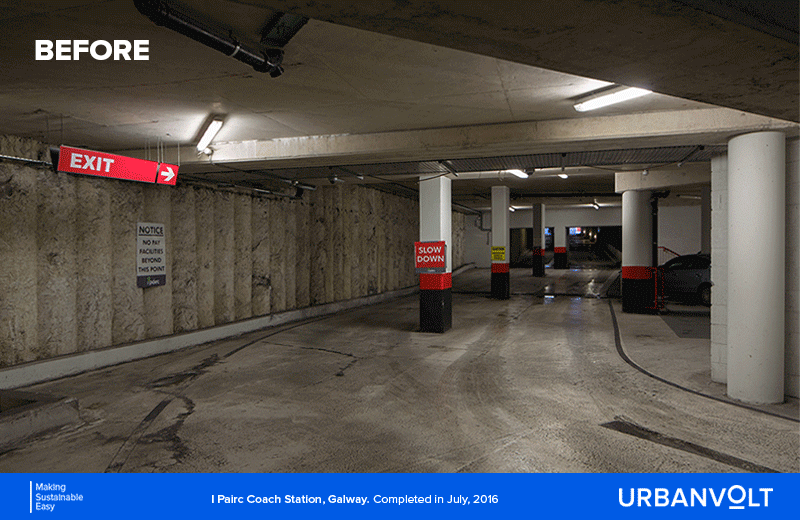 Thanks to UrbanVolt! Their professionalism and excellent service was second to none and all the staff and management at IPairc thoroughly enjoyed working alongside the talented staff of UrbanVolt, at our busy sites.