Hate running out of phone battery while on the go?
We are happy to announce customers can now charge their smartphones in the Coach Station using fastcharge.ie's mobile charging station. U.S tourist Velsy Enriquez is the first person to get 'charged up' for her journey back to the States!
Thanks Velsey and have a safe trip!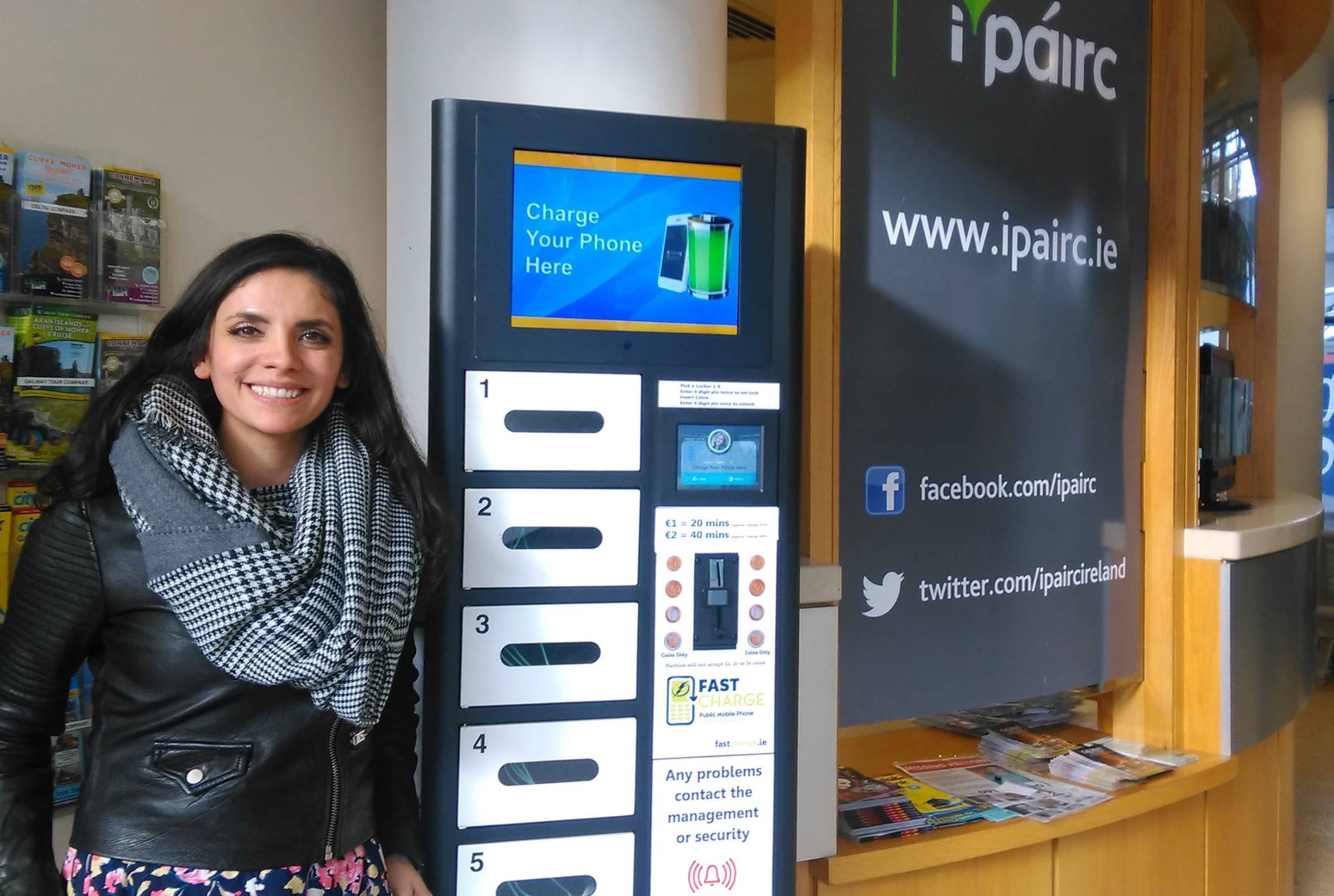 IPairc Team